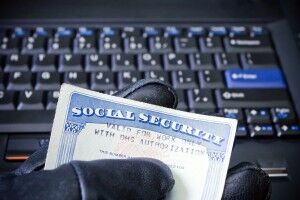 Pre Employment Background Screenings In NYC
Clients often ask, is there a "best practice" for employment screening and background checks? Of course, our response depends on a variety of factors: organizational model, industry, threat and risk level, and the laws or regulations that may govern the employment process. At a minimum though, we always suggest a five-pronged approach or "Pentagon Check" for the foundation of an effective background screen. This provides an excellent overview of a candidate's background, and at the same time it avoids many of the common mistakes that are prevalent with the so-called "$29.95 Complete Background Check" that are all over the marketplace and may be performed through a quick online search. Sentinel has developed the Pentagon Check solution to provide our clients with accurate, complete information that forms a solid foundation for a thorough background check.
SSN Trace & Address Locator
This service acts as the foundation for our background screening process, since it not only reveals identifying information (such as name, name variations, and date of birth), but also provides a resident history by uncovering current and former addresses associated with that Social Security number (SSN). We then cross-reference addresses uncovered by the service with addresses provided by the applicant, and recommend additional and appropriate criminal searches based on the additional address history.
This methodology restricts the candidate from omitting a place of residence where he or she may have a pending charge, arrest, or criminal record. Criminal records are often found in county or statewide searches added to the original request after identifying other addresses appearing on the SSN Trace and Address Locator.
National Criminal Records Indicator
Crimes are not isolated to where we live and work – people can commit offenses in jurisdictions in which they visit or travel. To provide a safety net in the screening process, Sentinel searches multi-jurisdictional criminal database which may discover these hidden records. Our National Criminal Records Indicator searches information from multiple trusted sources, including:
State sex offender registries
Statewide repositories of criminal information
Multiple online county records
Office of Foreign Assets and Control (OFAC)
FBI's Most Wanted, Interpol Wanted List
State Department Terrorist Exclusions
For those possible hits that are uncovered by our "National Criminal Records Indicator," we will automatically verify a record by ordering the necessary county and/or statewide criminal search (as database results should not be used for employment, credit, insurance, or any other purpose under the FCRA without independent verification).
Statewide & County Criminal Record Searches
Based on the address history provided by the SSN Trace and Address Locator, coupled with any hit information uncovered by the National Criminal Records Indicator, Sentinel automatically orders the appropriate county and/or statewide criminal record searches for a minimum seven-year period. Our preference is to order a statewide search when available. If no statewide records are available, a county search is ordered based on the residence of the subject.
Federal Criminal Record Searches
There are many serious crimes that may only be reported in the federal district courts and may therefore not be found during standard county or statewide criminal record searches. These may include child pornography offenses, mail and wire fraud, drug trafficking, immigration law violations, and bank robbery. We use address history and records to determine the scope of our searches.
Driving Record Search
We recommend a motor vehicle record (MVR) in the applicant's current state of residence. Organizations think driving records should be searched if an applicant will drive a company vehicle. Motor vehicle information can shed light on character issues. We can learn about suspended licenses, failures to appear in court, and arrest warrants and drug- and alcohol-related driving offenses that can serve as a warning of potential substance abuse problems. Obtaining an MVR also confirms the candidate's date of birth, which is the primary identifier in court records searches. Note that searches are subject to state availability.
We look forward to developing an employment screening process and protocol to meet your organization's goals and objectives.
Please contact us for a confidential consultation – your Background Check and Employment Screening Firm at 718-740-3600.